Description
AGV caster wheels
Aluminum alloy core with TPU wheel
Wheel size:Ø55mm,Ø65mm,Ø75mm
Double Ball Bearing
Hardness: 95 Shore A
Work Temperature:-20~70 centi-degree

Why choose our AGV caster wheels
1. The wheel frame adopts double bead plate plane bearing structure, and is formed by heavy-duty steel pressing. And by cold hardening the ball track to achieve a long service life.
2. The steering accuracy of the head is 0.1mm, which ensures the controllability and accuracy of the steering of the AGV casters.
3. The structure of the plane bearing makes the AGV caster wheels steering more flexible, and the dual-wheel differential design greatly improves the flexibility of in-situ steering. We can also equip it with a secondary shock-absorbing spring mechanism to prevent the wheels from hanging and skidding. This can save the power consumption of the AGV battery and extend the working time of the AGV.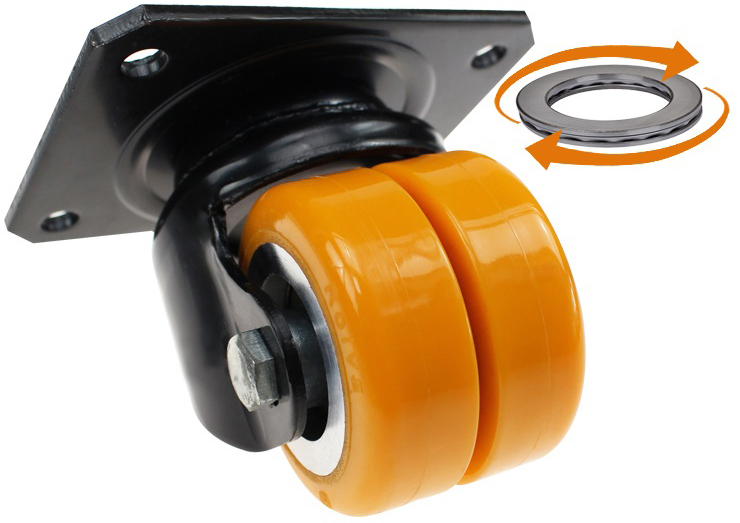 4. AGV wheels are made of aluminum core pouring PU, which is light and quiet, suitable for high-speed operation environment, and is often used in the industry of transporting AGV robots
AGV caster wheels factory, AGV caster wheels manufacturer, AGV caster wheels manufacturers, AGV caster wheels supplier, AGV caster wheels suppliers, AGV caster wheels wholesale