Shock absorber AGV caster wheels
Description
Shock absorber AGV caster wheels
Aluminum alloy core with TPU wheel
Wheel size:Ø55mm,Ø65mm
Double Ball Bearing
Hardness: 95 Shore A
Work Temperature:-20~60 centi-degree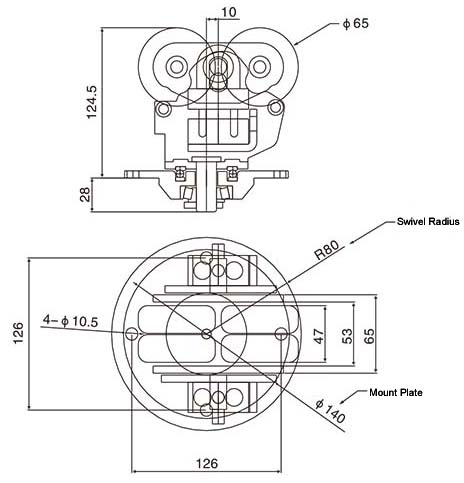 The Shock absorber AGV caster wheels adopts a unique shock-resistant suspension structure, which can swing from front to back and left and right, adopts secondary shock absorption, and is fixed by riveting with a very stable center bolt. The bead plate adopts precision bearing parts, which makes the rotation super quiet, flexible and durable. The wheels are made of aluminum alloy wheel core outsourcing QPU bonding, vulcanized molding, and the double-wheel structure makes steering more convenient.
It has the characteristics of environmental protection, abrasion resistance, hydrolysis resistance, puncture resistance, and low drag force. It has the advantages of self-adaptive ground (such as unevenness, elevator threshold steps, slopes less than 30 degrees), and stable operation.
The Shock absorber AGV caster wheels are the ideal solution for the new generation of automatic moving robots because they do not need to modify the ground and save costs.
Shock absorber AGV caster wheels factory, Shock absorber AGV caster wheels manufacturer, Shock absorber AGV caster wheels manufacturers, Shock absorber AGV caster wheels supplier, Shock absorber AGV caster wheels suppliers, Shock absorber AGV caster wheels wholesale